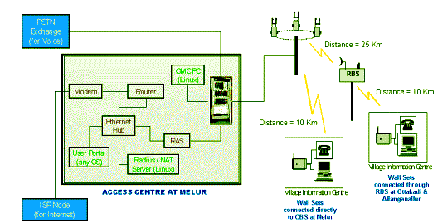 Wireless Network

Current network technology is based on the corDECT system that was jointly developed by the TeNet group at IIT Madras, Analog Devices Inc, and Midas Communication Technologies Pvt. Ltd., Chennai, India.
corDECT provides cost-effective, simultaneous high-quality voice and data connectivity in both urban and rural areas, with increased capacity, low blocking rate and seamless switchover of calls. Using Multi-Carrier Time Division Multiple Access (MC-TDMA) protocol, 32 Kbps ADPCM voice communication and Internet connectivity at 35/70 Kbps can be acchieved to roughly 1000 subscribers per basic unit. For how corDECT works please refer to the IIT Madras TeNet corDECT site.


A corDECT access center is located roughly 25 kilometers from the kiosks. Optional relay base stations are located approximately 10 kilometers from kiosk village information centers or 15km from the Access Centre.
The Access Center through its Rural Group DID-EPABX (Direct Inward Dialing EPABX) interfaces to:
E1 (2.048 Mbps) lines
DIU (DECT Interface Unit)
Modems
Routers
Hubs
The village information centers (TeleKiosks) are fixed wireless stations that consist of:
Antenna and network interface
Telephone handsets
PCs
Power supplies
Software suite including Tamil office tools, communiction applications, etc.
Speakers, microphone, and web camera
Accessories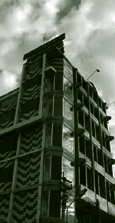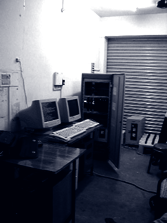 Access Centers